Cable Cars
No matter if it is an aerial tramway or an orbit tramway, a chair lift or a cable car, an aerial railway or a funicular railway, they all have a drive which usually consists of the engine, the transmission and the circulation disc.
In case of a drive breakdown, an economic loss is generated because tourists no longer go to the ski area or production companies are no longer supplied with material. The task of the Condition Monitoring is to prevent this scenario.
Even a regularly conducted offline vibration diagnosis helps to prevent unexpected shut-downs. The highest possible reliability is achieved of course by means of an online condition monitoring system.

Peakanalyzer at the Skymetro
The Skymetro is an air cushion tramway with cable drive. At the Zurich Airport, Kloten, the tramway connects the Airside Center with the Satellite Terminal Dock E. The trams are driven by two drive trains A and B, each with two 465 kW motor and one three-stage bevel-spurgear.
Because of special requirements on the cableway there are constructive redundances. But the condition monitoring system ensures the availability, in fact.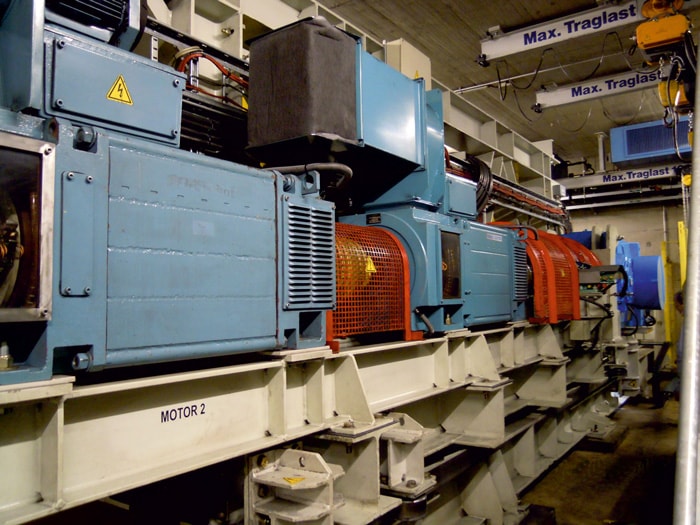 Drive train of the Skymetro